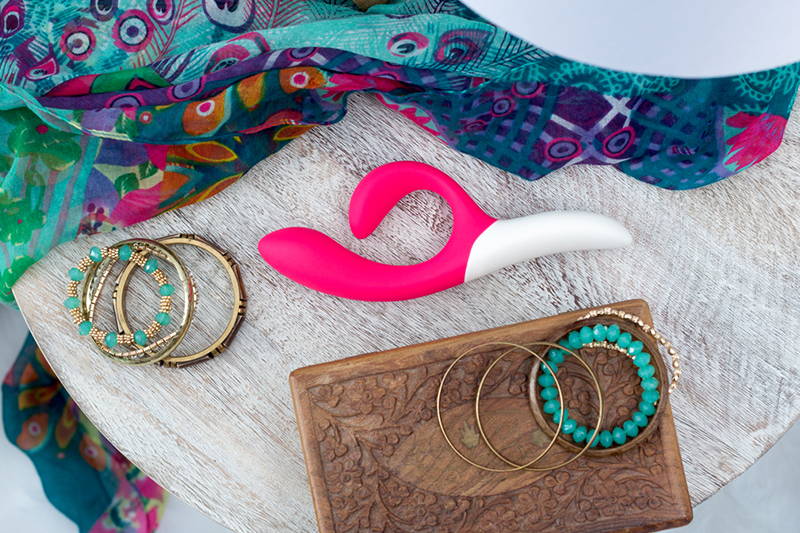 Men you should never view the use of a vibrator as being competition in the bedroom. In fact, if you use a vibrator on your partner, you will discover that not only are you bringing her intense and almost immediate pleasure, but you are also freeing the way for more sexual experimentation in the future. The more she gets used to sharing such things with you, then the more she is likely to be willing to try other new things out as well.
If you've ever wondered what you can do with a vibrator, other than the obvious, then read on to find some ways in which you can really up the ante in the bedroom.
Never stick to just one form of stimulation. Get her to lie comfortably on her back and then alternate the use of the vibrator with tongue and fingers. The different sensations she will experience will often drive her very quickly to orgasm. And if you are a traditionalist who prefers her to orgasm when you are inside her, then use the vibrator until you can see that she's almost at the point of no return and then enter her yourself.
G-spot vibrations: Again, get her to lie on her back. Gently insert 2 fingers into her up to about your second knuckle. Your fingers should be facing her tummy and you should feel a patch of tissue which is almost 'padded.' That should be her G-spot and if you gently tap on that with the fingers of one hand, and use the other to position the vibrator to the sides of her clitoris, (alternating it from one side to the other,) then she should have a massive G-spot orgasm, maybe even squirting some fluid at the same time.
Alternate vibrator/tongue: Go down on her, paying particular attention to her clit with your tongue. When she is wet, insert the vibrator inside her while keeping the pressure of your tongue going. When she is almost there, move the vibrator to her clit and insert your fingers as a replacement. Keep alternating the two moves until you know she cannot take it any longer. The results should be explosive!
The buzzing cowgirl: Get her on top, in the cowgirl position. When you have a steady rhythm going, then slide the vibrator between the two of you, taking care as to the position. A couples vibrator is designed to work perfectly in this position. When she grinds down onto you, then the vibrator will stimulate her clit at the same time. It will be far easier for her to attain orgasm in this way.
Doggy style with added vibrations! Get her on all fours and facing away from you for a typical doggy style coupling! Get her to use the vibrator on her clit as you enter her from behind. You will probably find that her orgasm will be really explosive and if you have a spare vibrator to use, then you could always try gently teasing her butt with it at the same time.