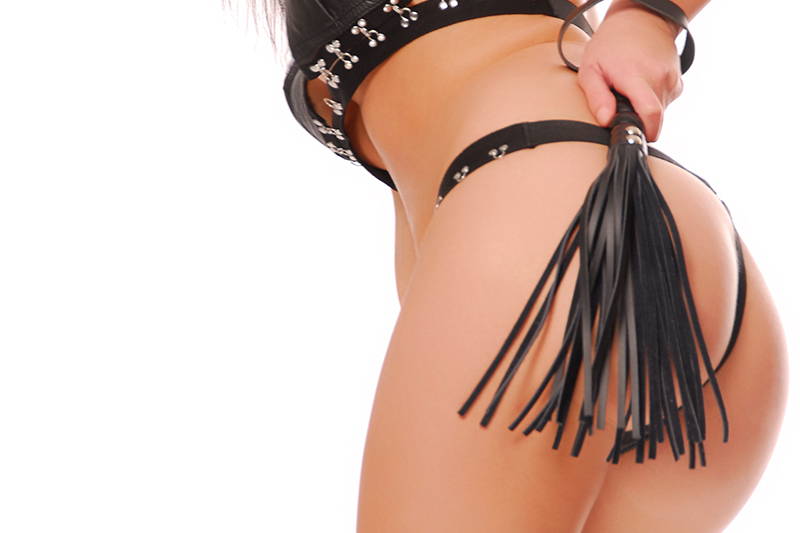 First things first, bondage and 'punishment' is completely different to abuse. It is something which you agree between the two of you that you want to try. A true BDSM relationship is truly different from some light bondage and spanking, but obviously the two do cross over at some point. And probably the most important area where they cross over is the need to keep both of you safe.
You may have heard about the need to use a safe word, but might not be sure what that actually means. For the person who is being restrained and receiving punishment, they need to know that their partner will stop when they want them to. But as quite often there is a fair amount of role play going on, the word 'stop' often gets used as part of that play, when in fact it means the complete opposite of 'stop.'
This is especially true when you are into a fantasy, such as older man/younger woman etc. She might say "Oh please stop" when she means the opposite… "Carry on and f**k me!" And so I would recommend that you agree on a safe word which has absolutely nothing to do with sex; it should be something banal, such as 'christmas tree.' As soon as the one meting out the punishment hears that word or phrase, they would stop doing what they were doing immediately.
Some couples use a traffic light system when they want to communicate. For example:
'Green' would mean carry on, I am enjoying this.
'Amber' would mean I can take this for a while longer, but we are heading toward my limits.
'Red' would mean stop now; I can't take any more for the moment.
So you both know you want to try some punishment; you have agreed on whom the punishment will be carried out, and you know what your safe word or phrase is. So what do you use to mete out the punishment? Of course you always have your palms, but what if you want to go a little further? What would you use then?
To some people, a whip would be the obvious first choice for punishment. After all, many people would have fantasized about a leather clad beauty in long boots cracking the proverbial whip. Just bear in mind that whips can be dangerous objects if not used correctly, and on a safe part of the anatomy.
You should always keep away from the base of the spine as this is where the kidneys are located, so this could be potentially dangerous. Also the coccyx, (tail bone) is easily chipped, so be cautious in this area. The fleshy part of the buttocks is an ideal place to use. It is rich with nerve endings and will get the desired effect quickly.
A flogger whip is a very good place to start. They can also be called a cat o'nine tails. These look impressive and make the desired 'cracking' sound, without being likely to cause injury. And the best thing about a flogger whip is that you can also use it to tease by stroking the fronds down your partner's back, allowing them to trail between the buttocks and then using it as it was intended, with a short, sharp smack to the aforementioned cheeks!
A couple of other options are riding crops and spanking paddles. These also offer a bit of a sting, but a riding crop keeps that sting to a smaller area. This can be a good option for beginners as well. Some riding crops even have feathers on one side to tease your partner with before, during, or after spanking. A small paddle is pretty versatile, and can also be a good beginner option because if you keep the force low, it can offer a very minor sting. Or choose a paddle with fur one one side for a softer paddling. It also feels good to slide it across your partners round booty during foreplay, or between slaps.
As always, no matter which spanking toy you choose, keep the lines of communication open and have fun with your partner!
Read our Beginners' Guide to Using a Flogger too!