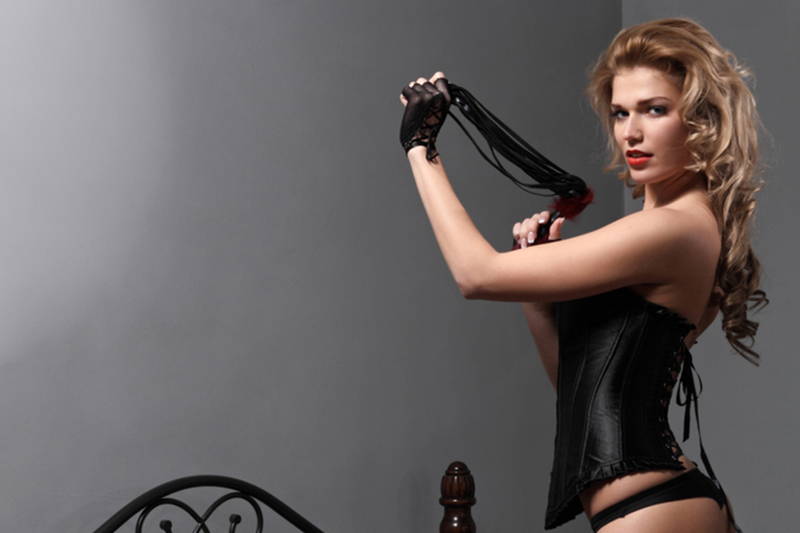 Don't for one moment think that all men are in charge in a BDSM relationship; it's true to say that more and more women now want to be the ones on top! Just imagine how horny it would be to be able to 'order' your partner to please you sexually! But in order to do that, you will have to ensure that they know their place and for this, you will need to train them to become your sex slave. I can think of far worse ways of spending my time!
First and foremost, let me make it really clear here and now that a true BDSM relationship has absolutely nothing to do with abuse; a true BDSM partnerships will use a tried and tested motto to ensure that both parties involved know their 'place' within the relationship. That motto is Safe, Sane and Consensual, meaning that at no time does the dominant partner put the submissive partner into a place of danger. The submissive needs to trust the Dom completely, and consent to any course of action being done to them.
In order to get this relationship off the ground, you need to agree who is going to be Dom and who is going to be Sub. (You may find over time that you swap this position around and take turns.) Training a sex slave needs to be done seriously however, otherwise you will both end up laughing which is not the point of trying out something new in your sex life. You both need to agree beforehand how far the training is going to go and what each of your limits are. For example, are you happy to use some spanking and whipping with sex toys, or would you rather it be done with the palm of a hand? Only you know how far you want to go.
So assuming ladies that you are going to be the Dom in this situation, how do you train your partner to become your sex slave? The first thing you need from any sub is obedience and the way to train him is to issue orders. You have to be forthright and don't ask him to do something; you have to tell him. You may want to wear some fetish lingerie to play the part. Make him stand in a corner, naked and facing away from you while you have a shower, a snack and get whatever sex toys you want to use ready. He has to understand that in order to become a good sex slave that he must obey your training methods and must not question your orders.
When you have decided that he has been there long enough, you can give him permission to move. Gradually increase the amount of time you make him stand still, until he does it without question and you have enough time to go shopping if you desire. Remember though to tell him at all times that this training is for his own good and if he wants to become a good and obedient sex slave then he must obey.
Stay tuned for various articles on bondage and BDSM. Until then, enjoy!
Subscribe to the Nakees blog RSS feed