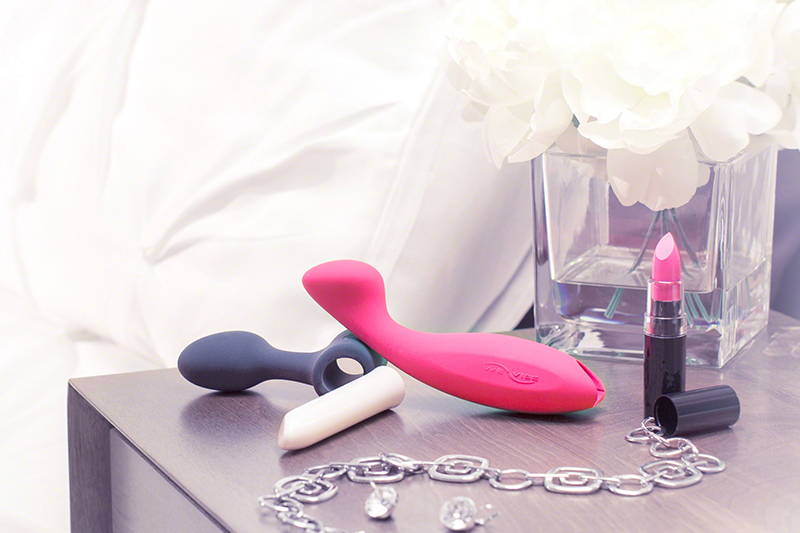 Not that many years ago, vibrators used to be something which would be hidden away in your bedside drawer, not to be talked about, and you hoped to God that anyone who could hear it would think you were avidly brushing your teeth! Owning a vibrator is no longer something to be ashamed of and in fact it can bring several benefits into your life, not the least of which is some amazing orgasms.
Think about it ladies, you need a vibrator in your life because if you don't know what turns you on and exactly just which 'spot' does it for you, then how are you going to be able to explain/show that to someone else. Sexual self-discovery is a necessary step on the road to complete sexual enjoyment, both by yourself, and with a partner. Masturbation is normal and natural and don't let anyone tell you otherwise.
If you are nervous about beginning to use a vibrator, then be gentle on yourself to start with. Don't buy something which is huge and scary looking, instead go for something slightly more slim-line, until you start to get used to the sometimes 'electric' sensations using a vibrator can bring. You will find that it's not too intense if you run the vibrator along the sides of the clitoris at first, as direct clitoral stimulation can be just too much for some women, and actually make them sore or irritated. However, if you have used a vibrator before, then you should be okay with a little experimentation.
It's very freeing to be able to masturbate with a vibrator as there is no need to take anyone else's feelings or needs into consideration and you can concentrate entirely on your own sexual pleasure. And because of that, you will often find that you will be a lot quicker actually gaining an orgasm. Using a vibrator is highly recommended for those women who do experience difficulty in attaining an orgasm as it does teach you how much pressure to use, and which points are the best for you. This knowledge can then be shared with your partner, or, if you have the confidence, you can actually show him exactly which places are best for you. Don't be shy about this either; many men are turned on by the idea of seeing their partner use a vibrator and they are unlikely to be shocked.
And once you know how much pressure you can take and where, then you can start to experiment with different sizes and intensities of speed, etc. If you would like to have some internal stimulation, then a vibrator is also ideal for this. If you use a vibrator with twin shafts, one can be placed internally and the other can be used to stimulate the clitoris at the same time. You will find that orgasm is usually swift and very intense.
If you have found in the past that it's hard for you to achieve orgasm, then believe me ladies, you really do need a vibrator in your life. They come in all sorts of shapes and sizes, to fit just what you need to turn you on the most. You can even get a vibrator that looks like a tube of lipstick to keep it with you in your purse at all times, and be prepared when the mood strikes! Don't hesitate and think about getting one today; the road to sexual freedom is right there in that little buzzing delight!